VPNs are an excellent solution for safeguarding your sensitive data and providing a secure online experience. You may have various internet-enabled devices in the house, and configuring and utilizing a VPN on each of them with varying configurations can be a task. Hence we started this series of articles where we help you set up a VPN on various gadgets.
We started with popular Apple and Android devices, and then turned our attention to popular gaming consoles. Last time we showed you the necessary steps for the Microsoft Xbox, and today, it is time to set up a VPN on the Sony Playstation consoles (PS4 and PS5).
Setting Up and Using VPN on PlayStation (PS4/PS5)
Just like Xbox consoles, Sony PlayStations do not have native VPN support. So, you will have to find another way to connect to VPN servers. VPNs in PlayStations can get you access to any geo-restricted content. That means you can choose games, movies, etc. from a much wider collection. Besides this, it also helps you with connection latency and increased security.
There are many ways to set up and use VPN on a PlayStation. However, this article will limit itself to setting it up using a Wi-Fi router or a Windows PC.
Setting up using a Wi-Fi router
Setting up a VPN via a Wi-Fi router has a different process depending on the router manufacturer. We will show you how to do it using an ASUS router.
You need to make sure the router model has a built-in VPN functionality like ASUS RT-AC86U or ASUS RT-AX88U. Once you set up your router, make sure you have a subscription to a VPN  provider like NordVPN. The VPN must support either OpenVPN or PPTP protocols depending on the router you choose.
Now, using any smart device you have already connected to the Wi-Fi router, open a web browser in it and enter the default gateway IP address. You will be redirected to a router administration panel. Here, you can fill in your router username and password.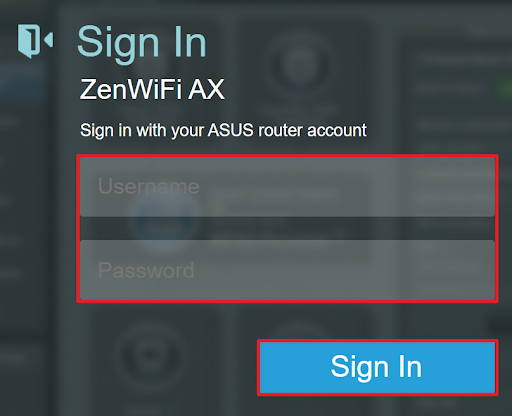 You should now be able to locate a VPN or OpenVPN section where you can fill in the VPN provider details. This can be the VPN server address, username and password. Once you're done, your settings will be saved and applied to your ASUS router.
Img
Go to the PS4 or PS5, and into the network settings select the "Set up new internet connection" option. Choose the wireless connection method. You can follow the on-screen instructions to set up the connection. Once you do, you will get an option to select the setup in a manual (or custom) way.
Finally, you can enter the network details like the IP address settings, subnet mask, default gateway and DNS settings as required. You can go back to your router documentation to get the correct values for these.
Setting up via a Windows PC
Just like setting up VPN in an Xbox via a Windows PC, you will have to use an Ethernet cable.
Connect your PlayStation to the Windows PC with the Ethernet cable. Now go to your PC's Control Panel where you can find the "Network and Sharing Center" option.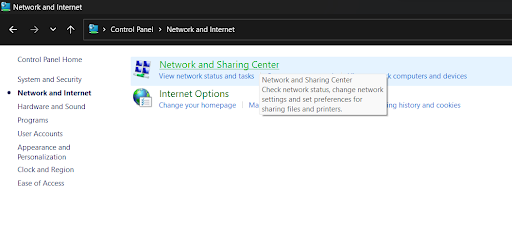 Select "Change adapter settings" from the left-hand side menu.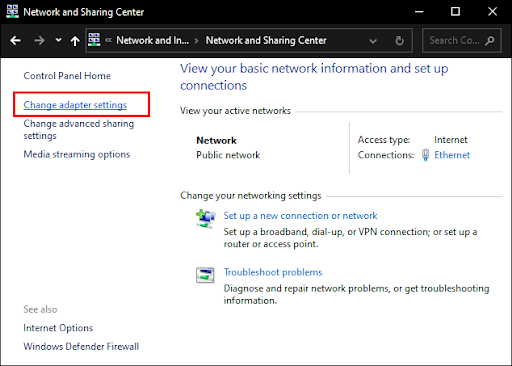 Find your VPN provider's name here and right-click on it.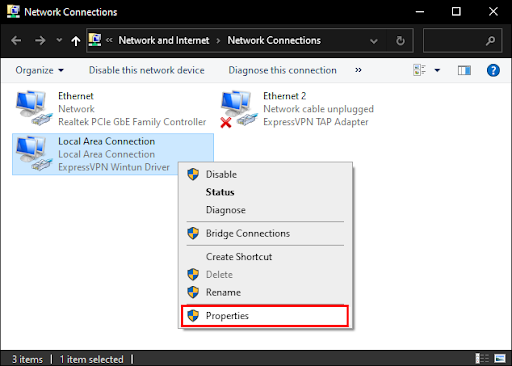 Finally, you can select the "Sharing" tab and select Ethernet to connect to the network.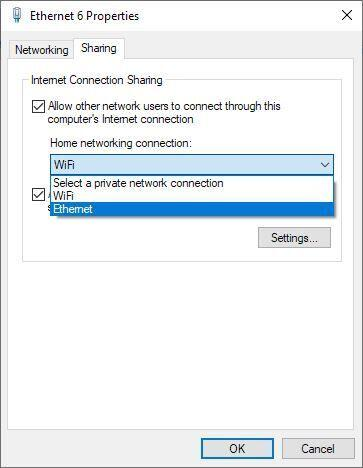 Now, go to your PS4's settings and choose Network Settings. You will find an option to "Set Up Internet Connection". You can use an ethernet cable and choose the Easy connection method.
If you are on a PS5, go to Settings, into Network, and find the "Set Up Internet Connection" option. When you select that, you will be automatically connected to your physical LAN.
You will get a prompt on which you can select "Do Not Use a Proxy Server"
If your connection was successful, you should be able to access the internet by now.
Conclusion
Anyone seeking improved privacy, security, and variety in their online experiences should set up and use a VPN. You can take control of your online presence and benefit from a safer, more private internet connection that also speeds up your online gaming experience and gives you access to a lot more content at any location.
A VPN offers the essential advantages of protecting your private information, getting around regional restrictions, and adding an extra degree of protection for your Sony PlayStation 4 and 5. A VPN makes sure your online actions are private and safe, whether you're browsing the web or accessing content that is restricted by area.